We Are Writers!
We gathered to brainstorm what makes us writers.
What do writers do?
How are WE writers?
The children shared their ideas, and we documented their thinking on chart paper.
When we write we can:
talk about writing

write in different languages

tell people 'how to' do things

make books to tell people about 'real' things (what is inside a fish)

tell true or imaginary stories

make books

use

finger spaces

punctuation

capital letters for names and at the beginning of a sentence

quotation makes

speech bubbles

tell about things that happened a long time ago (dinosaurs)

use words and pictures

use paper, notepads, paper and books

write with pens, markers and pencils
What is Story Workshop?
The writers were introduced to Story Workshop. Story Workshop is a classroom structure that is used to support language and literacy. The adults consider the space, environment, story materials, writing tools, books and props that invite storytelling.
The arrangements of materials inspire storytelling, conversation, imagination concentration, negotiation and investigation. The 'play' with materials helps the writers use writing tools to share their ideas using marks, pictures, symbols, words and sentences. The active engagement encourages the writers to write and create complex stories.
The writers may have individual or group workspaces to help them explore a range of materials. A workspace or placemat helps anchor the writer's workspace so that they can manage and co create stories alongside or with others. Writers are encouraged to record stories using pencil and paper, which can be collated into books.
Writing tools and materials that support writing were discussed.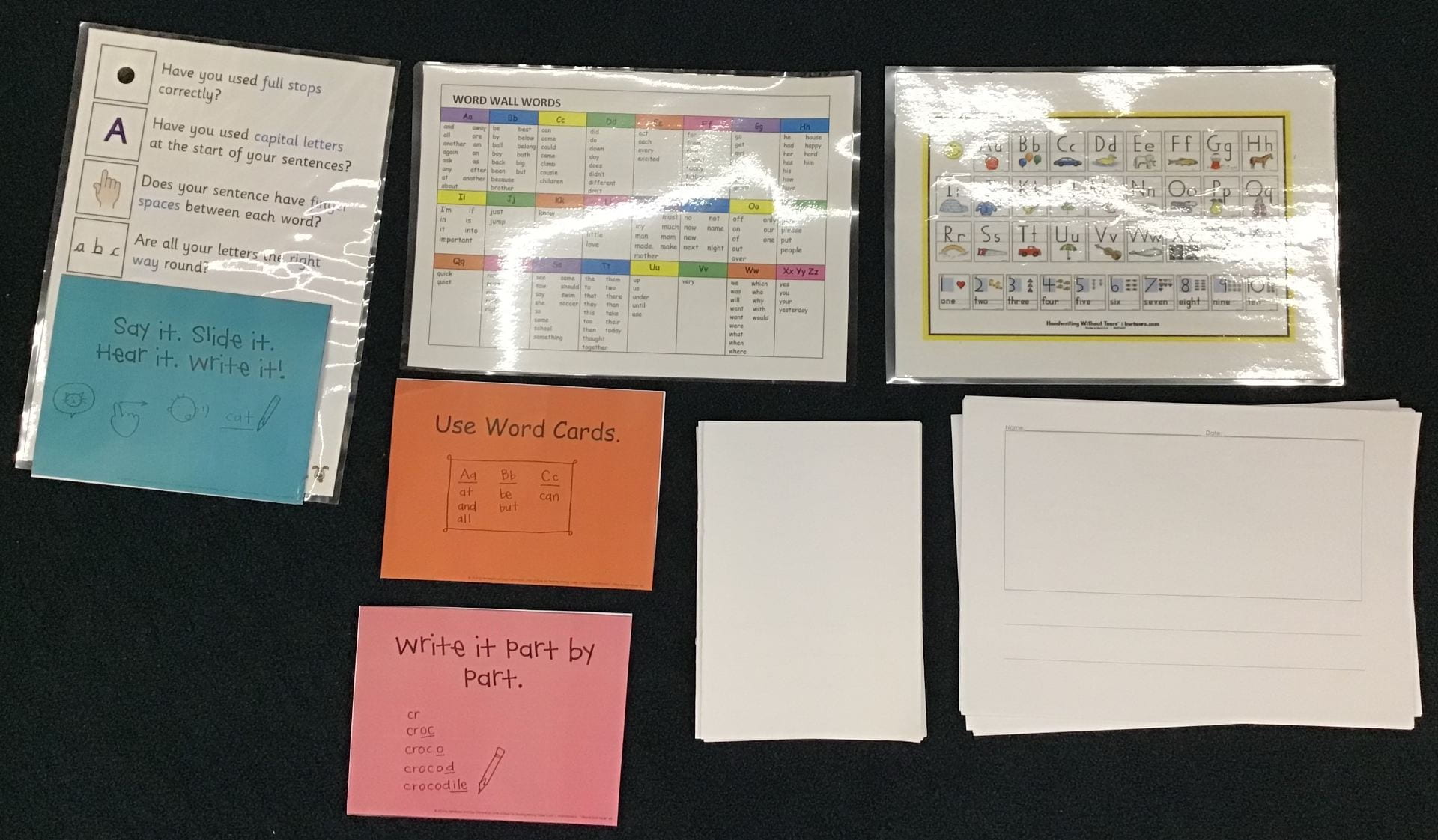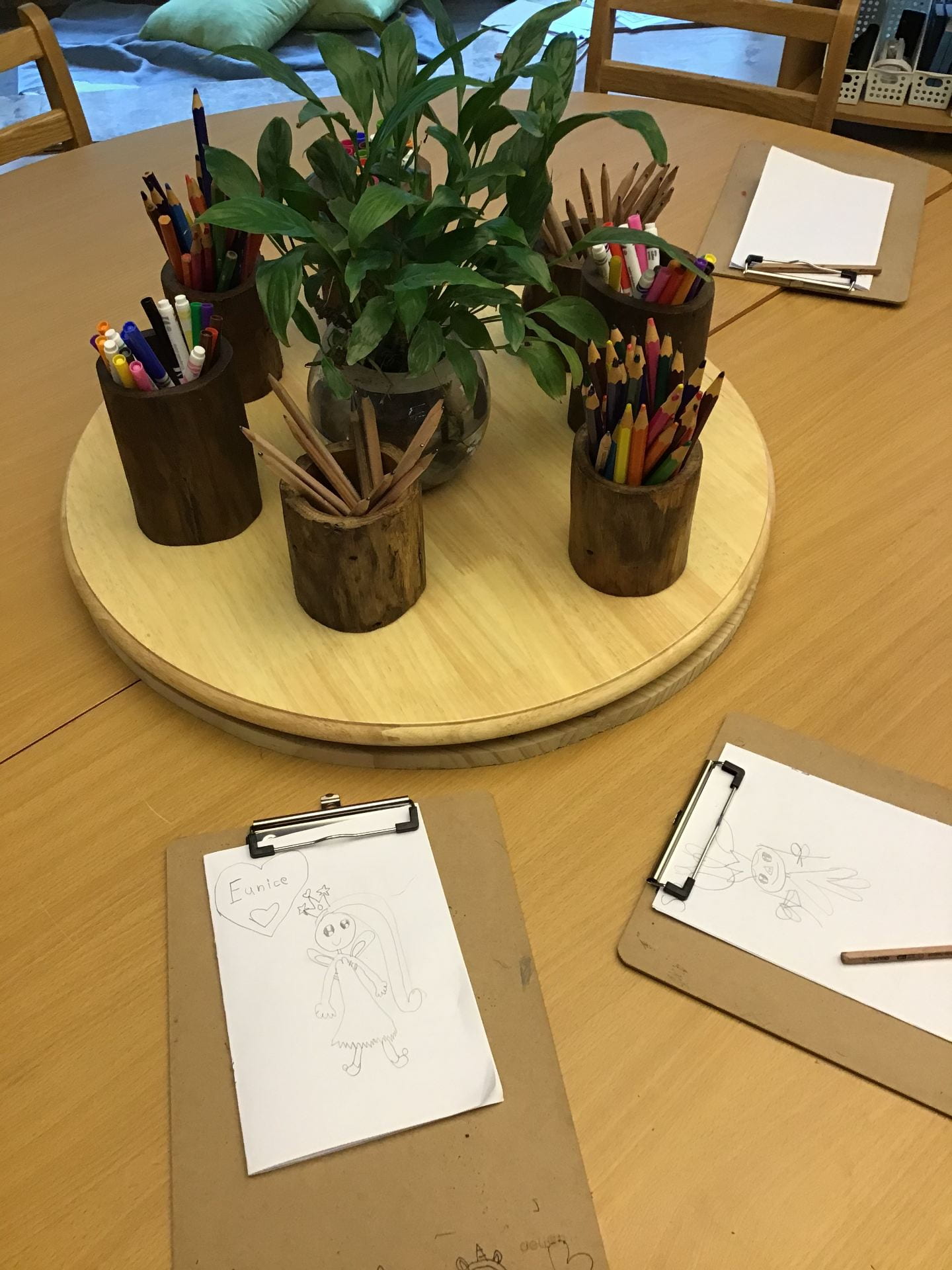 Writers in K2 have access to these materials throughout the day to help them explore writing for different purposes.