We gathered to solve a Maths problem. We are learning how to collect information by organising objects in different ways.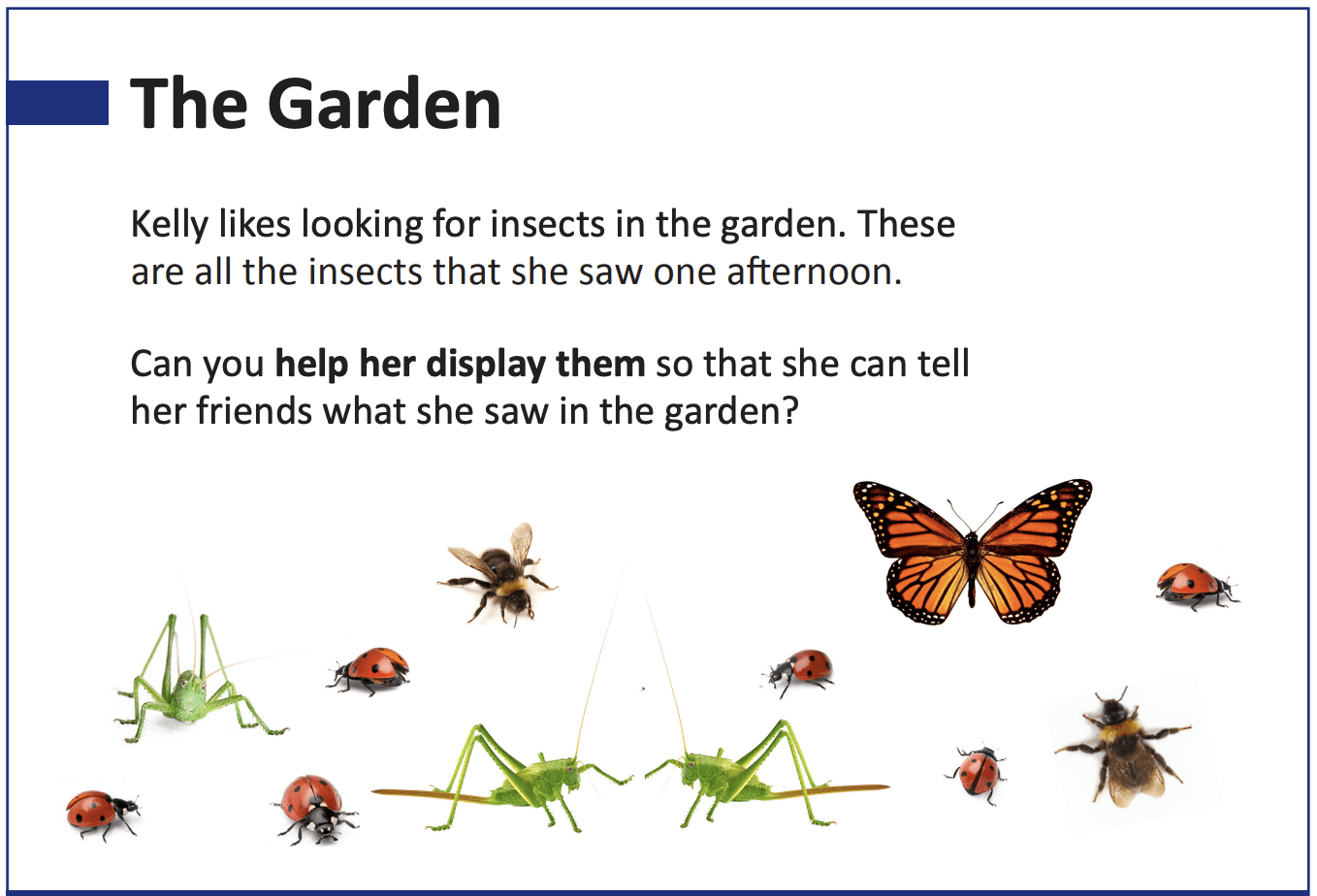 Eli "We are looking how much bugs and insects. And we counted how much is the same and how much different insects."
Oliver "You have to look at the board and see the board and count. Its because if you do nothing there is zero insects."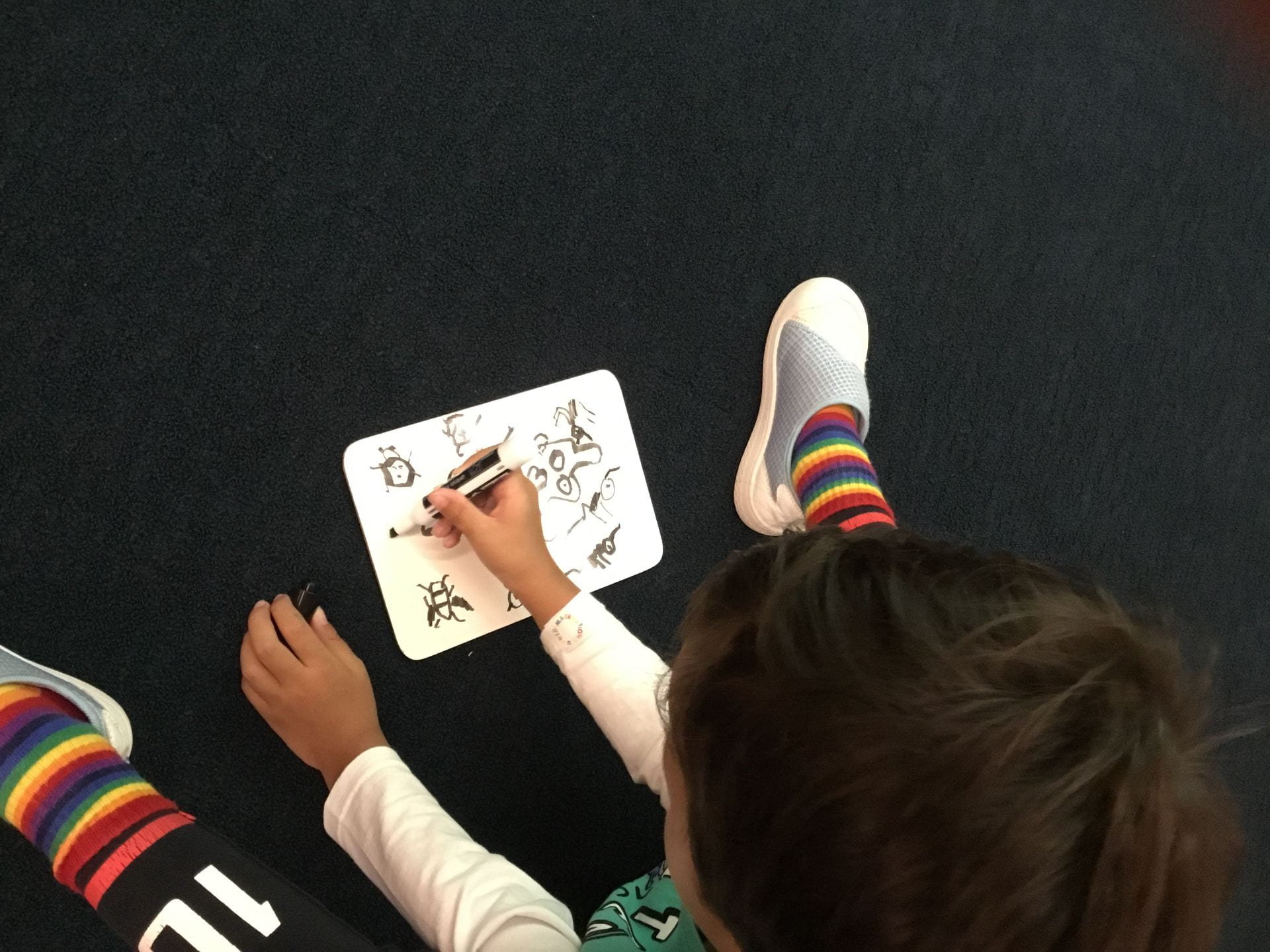 Jeongyoon "Drawing bugs."
Eli "I have to think and look at the picture and look at how much insects there are."
Eunbyul "Sharing ladybugs and drawing on the whiteboard."
Motong "This is a garden. Everybody draw."
Wyatt "It's drawing pictures."
Next, we used colour blocks to explore data collecting.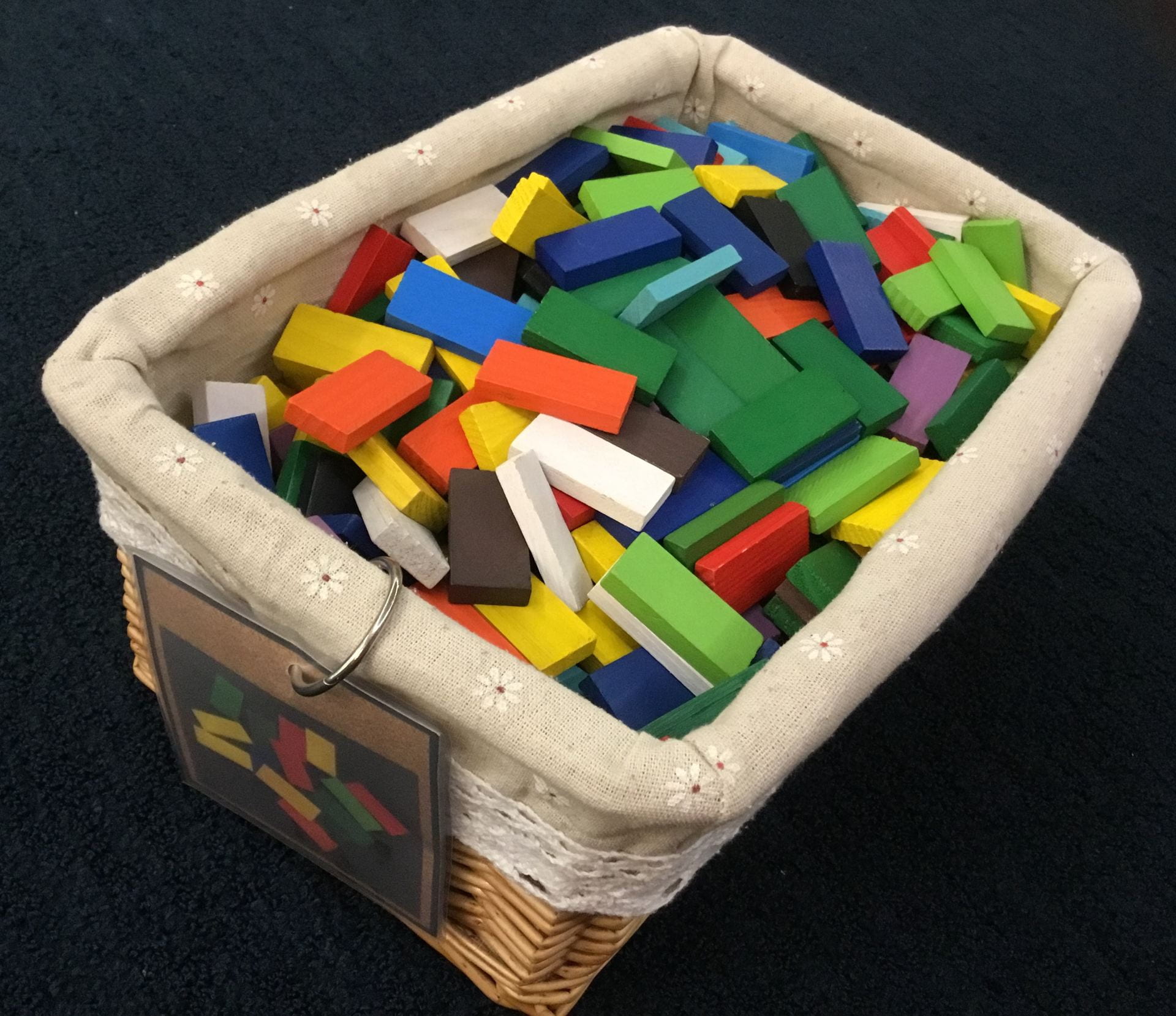 Howie "These are colour blocks. To use same colour blocks to build together. Counting blocks."
Wyatt "Its writing on the paper. Putting blocks on the paper and then draw."
Oxford "I am putting blocks on the paper then we can do drawing."
Motong "I had orange the most, 4. I had only 1 dark green and purple and yellow and red."
Eli "I had green, 8, the most but the green when I put it in the bowl I found lots of green like 8."
Morning "I had blue the most. 7."
Liz "I had 3 blue, I have green is 9 the most. I have 2 red and 2 orange."
Oliver "I have the most is yellow, 4."
Eunbyul "Is from 1 is green."
Howie "I have drawing one white block."
Jeongyoon "I have a green 7, the most."
The children used colours and numbers to document their information. We noticed that they used comparative language (most, little, lots) to explain their data.
Next, we decided to organise our blocks in columns. This helped us see the different colours and quantities. 
Then, we documented what we saw on paper, creating column graphs to record the data. We noticed how the children represented one real object with one picture/coloured square.