Waste
The students have been discussing the concept of 'WASTE' over the last few days. They have been exploring how waste affects, pollutes, and impacts ecosystems. Today, we began to create a visual that captures our thinking. It began by looking at the different choices 'WE' make that can affect the environment and ecosystems.
We began by drawing an outline of a student on large chart paper. We documented our ideas about the different ways we contribute to the issue of waste, around the outline of the human figure. The students shared their observations and views on human consumption and its impact on the environment. They noted how certain materials such as paper, plastic, oil and food, add to this global issue.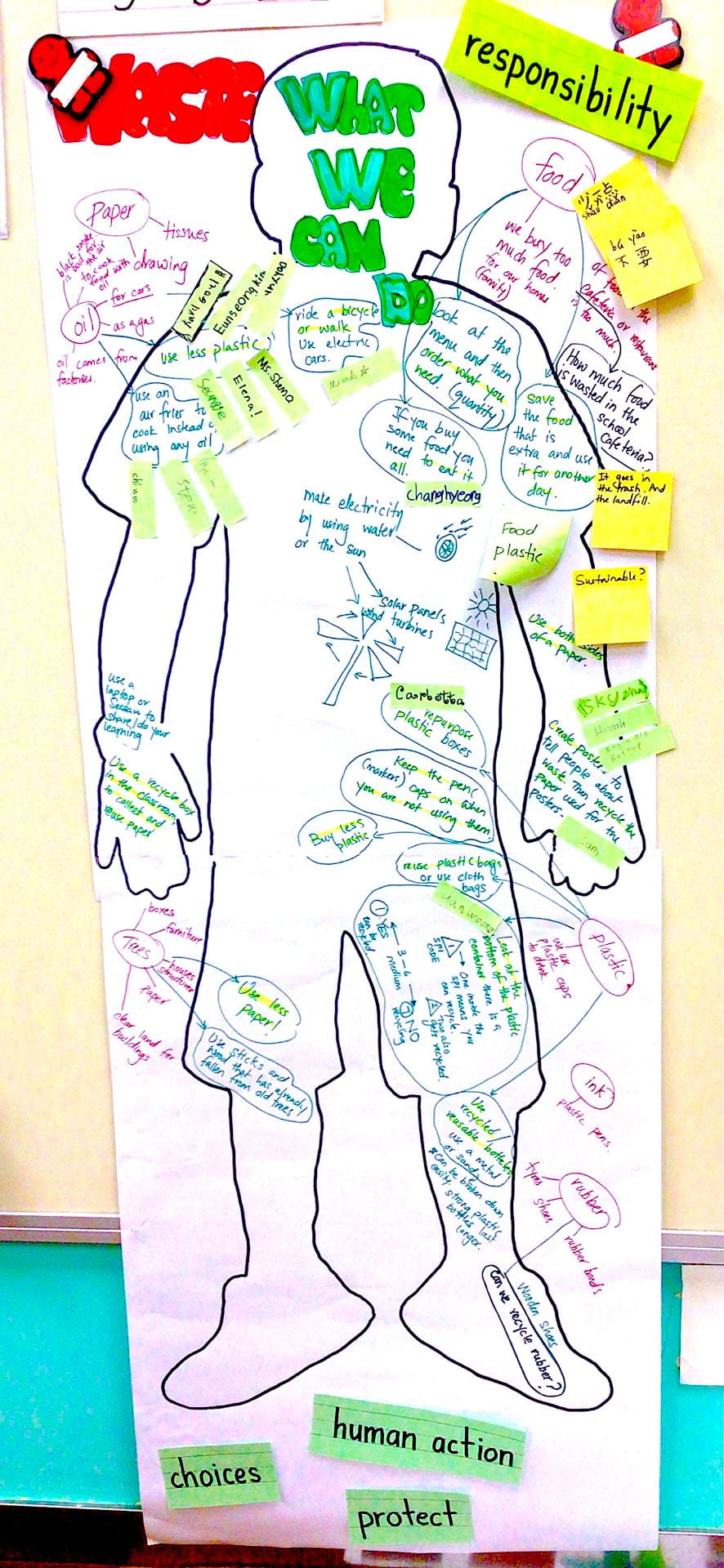 Next, we looked at the different ways 'WE' can make a difference. The students shared many ideas and then made a commitment to take 'action'. Some students chose to focus on using less paper, being more mindful of food waste, and look for ways to repurpose plastic.
During lunch break, the students discussed the choices they made when purchasing food from the cafeteria. They talked about choice, size of the potions and their own actions that lead to waste. They have decided to inquire into this further, by working in teams to conduct interviews. They hope that their inquiry would lead to suggestions that would reduce food waste.   
We look forward to observing the different ways the students take action on their learning.