Not Just a 'Name'!
Sarah brought in a secret box. Inside was a message for Ms. Shemo. She wanted to communicate an idea she had about Ms. Shemo's identification tag and whistle.
Michelle was excited about her message to Ms. Tina.
Sarah and Michelle used pictures, numbers and symbols to express their ideas. They were listening for the sounds in words to help her 'spell' unknown words.
A group of children continued to gather at the writing table. They were curious about their own and other children's names. They used print around the classroom to help them write their messages.
The messages were presented to the class.
The children read out the written names. Then, we used the name cards to read all the children's names.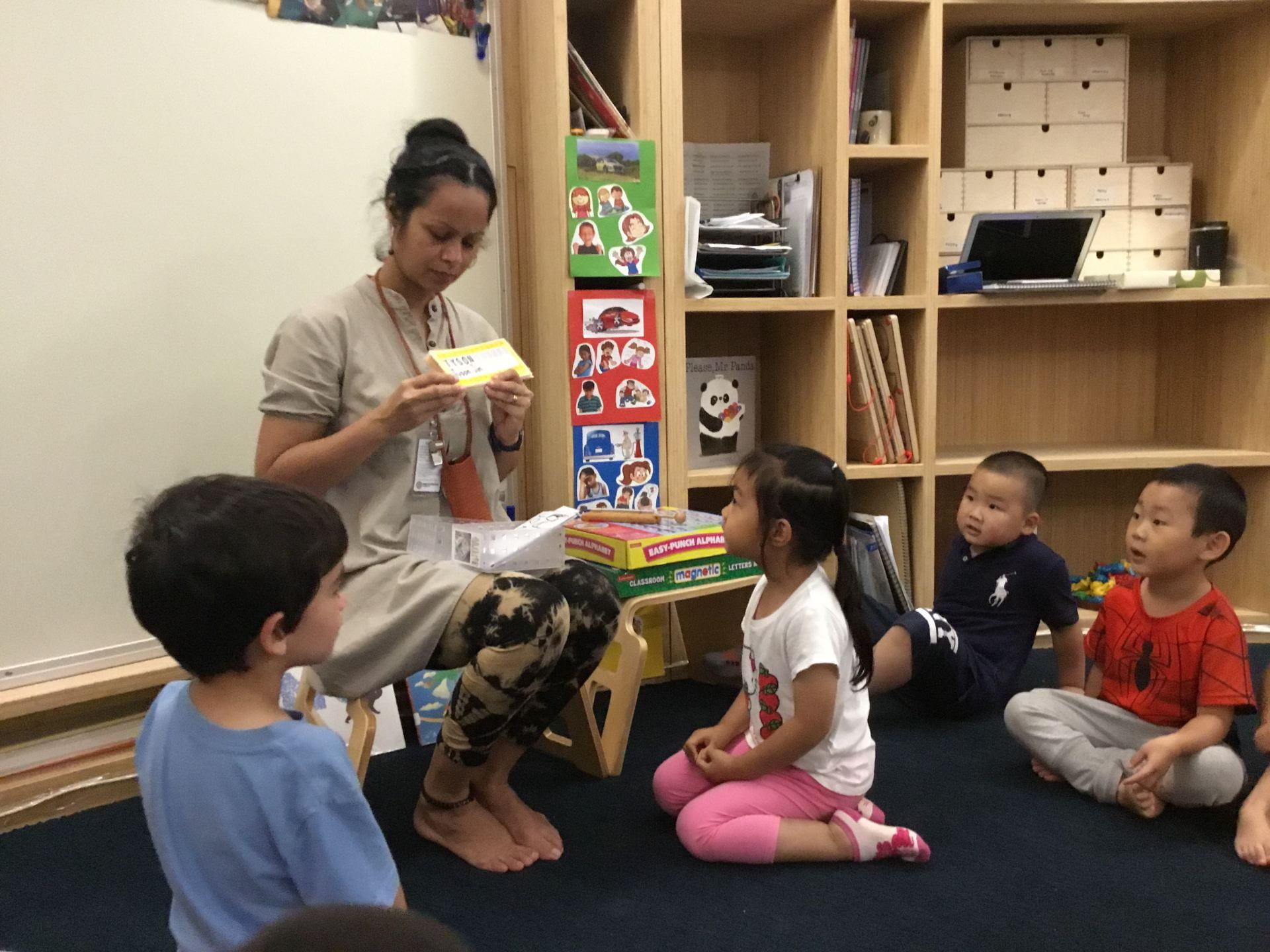 The children noticed the different 'first letters' that we have in our names. They began to call out and sort names that started with the same letters.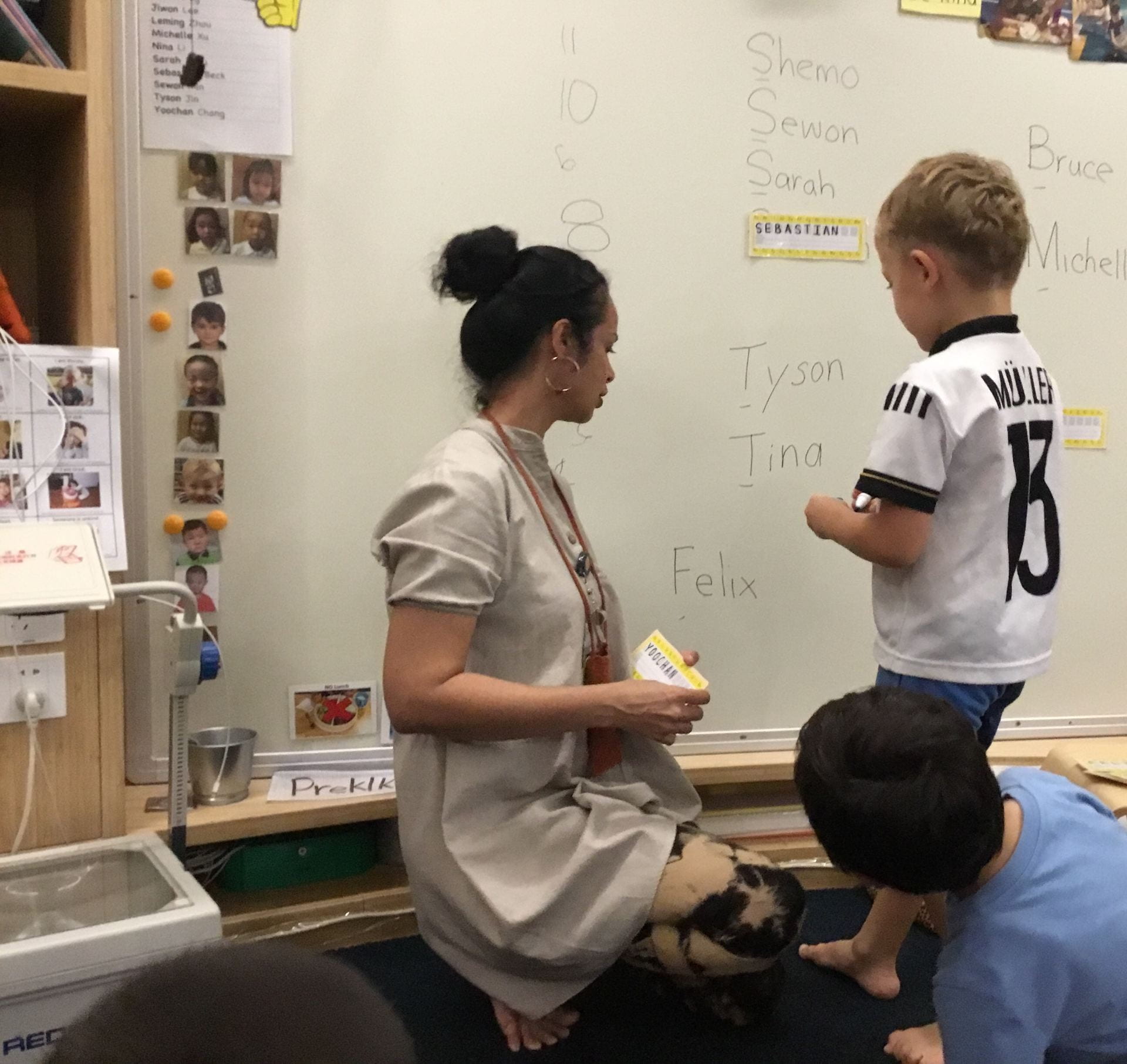 We collected and organised the names. We could see the beginning sounds in names.
The teachers showed the children the movable alphabet that had magnetic letters. The children helped Ms. Shemo look for her own name first.
The teachers showed the children the letter punchers. The children gathered around the writing table to punch out their names, and words that they wanted to 'read'.
We collected all our messages and posted them on the 'Message Wall'.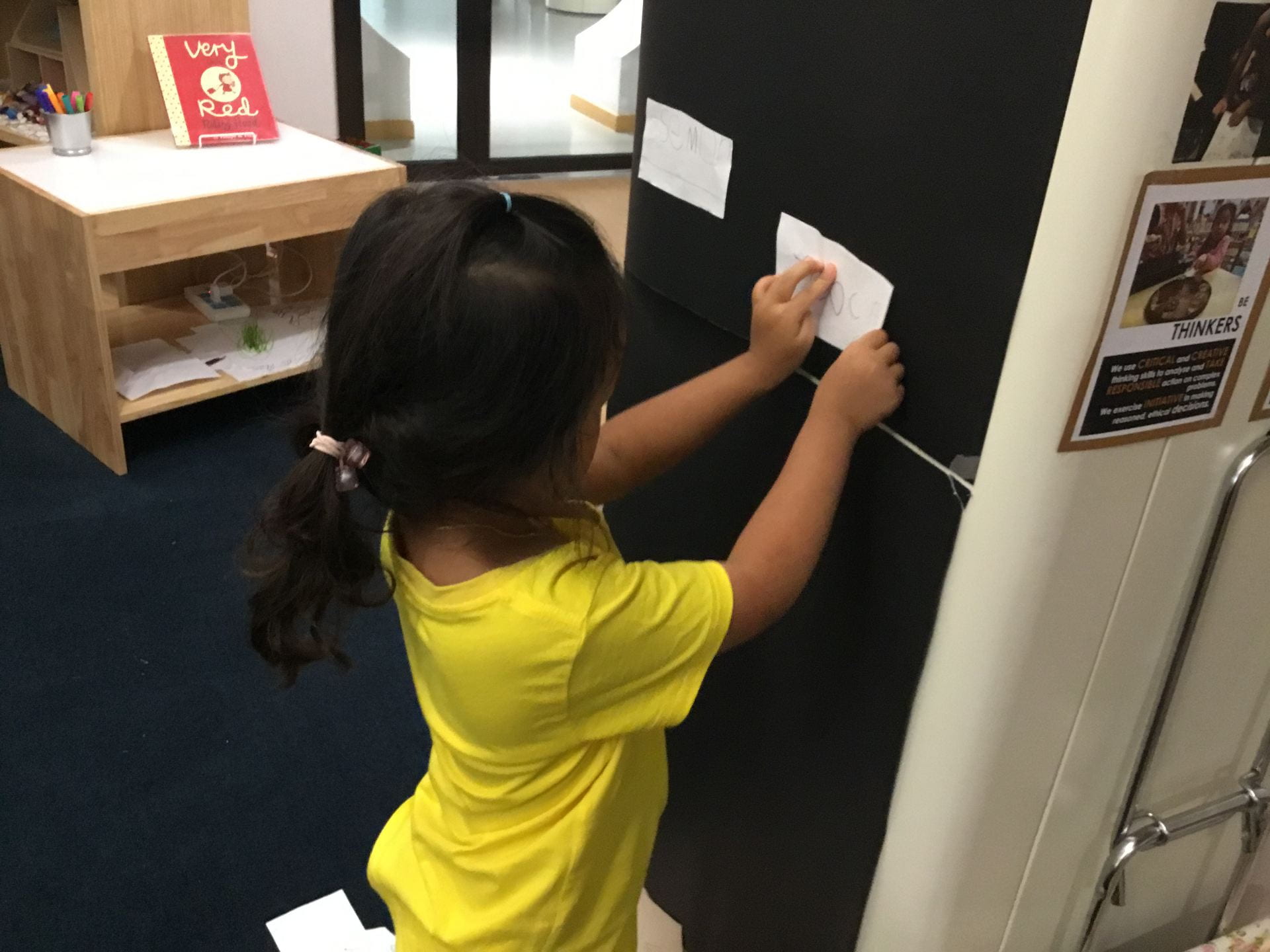 What other types of messages do we have around us?
The teachers brought attention to the different 'messages' that we have been sharing around our learning space. We noticed the different messages we share and receive through our projects.
We continue to wonder about our names…

We continue to wonder about the different messages we share and receive…
Do you have a message for me?
We communicate in many different ways @NISChina @NISPreKK1 @TinaHua16112229 @KelliThexton pic.twitter.com/GVCGOSIY62

— Shemo Gani (@shemogani) September 20, 2019
Approaches to Learning (ATL's)
Listen actively and respectfully to others' ideas.
Interpret visual, audio and oral communication: recognizing and creating signs, interpreting and using symbols and sounds.
Understand the ways in which images and language interact to convey ideas.
Express oneself using words and sentences.
Participate in conversations.
Negotiate ideas and knowledge with peers and teachers.
Understand symbols.
Make inferences and draw conclusions.
Understand that mark-making carries meaning.
Use mark-marking to convey meaning.
Document information and observations in a variety of ways.
Communicate using a range of technologies and materials.